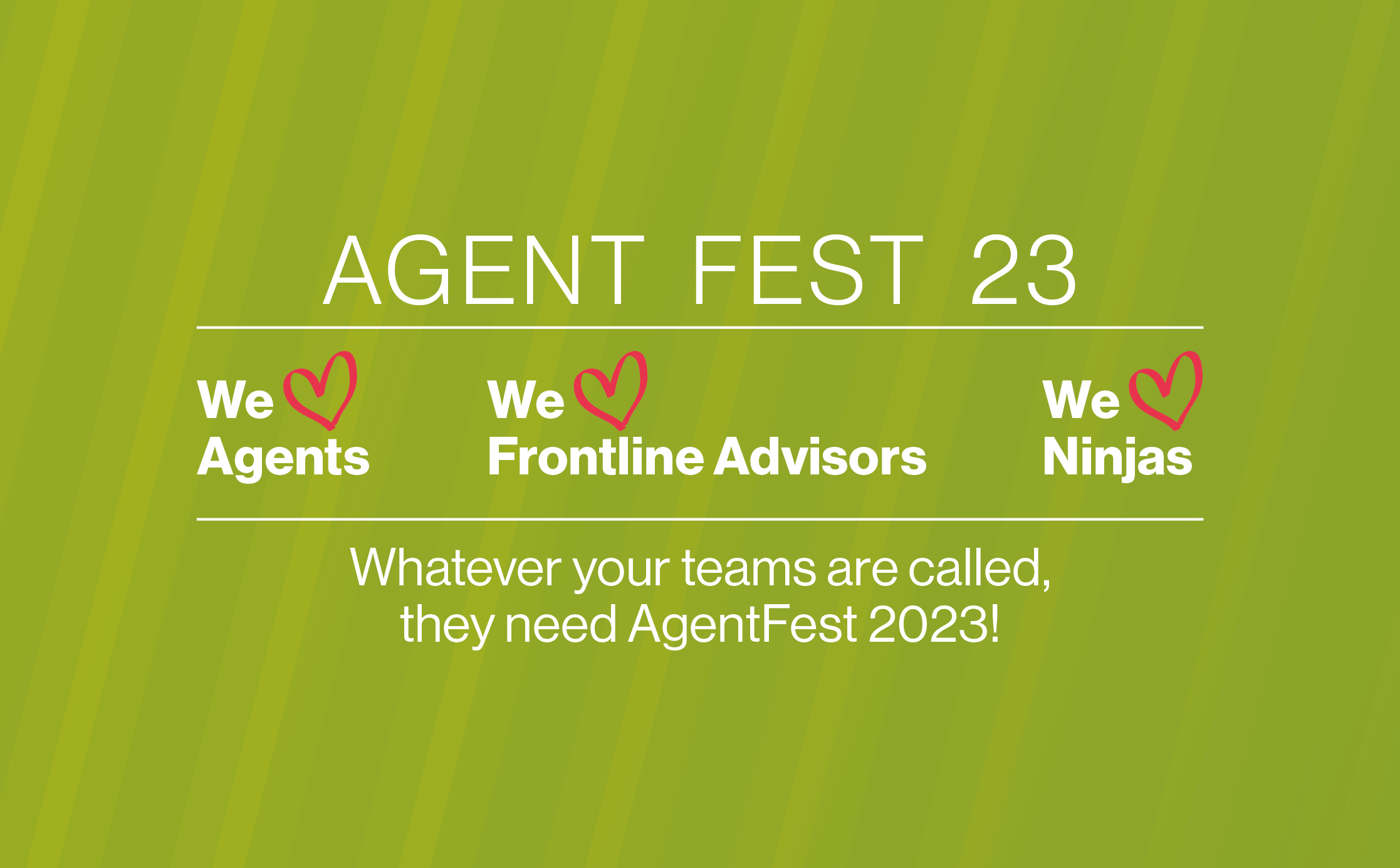 The event for front-line professionals
AgentFest gets personal…it's all about you! Self-care, personal resilience and a commitment to success.
We are delighted to announce that AgentFest 2023 returns!
Make sure your front-line advisors are a part of this unique day dedicated to them…for them!
A day of discovery, inspirational sessions, sharing of best practice, being a part of motivating and enjoyable activities away from the office.
Give your frontline advisors the opportunity to shine and engage with other like-minded individuals.
AgentFest 2023 will take place at Red Recruitment in Bristol, where all will enjoy hospitality throughout the day, interactive workshops and presentations from keynote speakers.
AgentFest 2023 GUARANTEES that each frontline advisor will walk away with a pledge for their self-improvement for action upon their return to their business.
1 – 2 agents £230+VAT pp
3 – 4 agents £185+VAT pp
5+ agents £160+VAT pp
Book now and welcome your advisors back into the business as rewarded and motivated individuals.